Boskalis provides integrated solutions for a fully operational port - from the development of new ports to the improvement or expansion, maintenance and protection of existing ports. We cover all project phases from (pre-) feasibility and design through to construction, including dredging access channels, environmental monitoring, soil remediation and financing. We offer comprehensive infrastructure solutions (quay walls, roads, railways, tunnels and bridges) and have over a century experience in land reclamation to accommodate it. We also deliver cost-effective sea defense.
Port development – expertise managing complexity
Boskalis has a proven track record delivering complex port development projects. We use our vast experience and expertise to assess the economic and environmental impacts of your project, and manage the numerous disciplines and contractors involved in the design, planning and time-critical construction phase. We specialise in developing greenfield facilities in remote locations with limited access and infrastructure, and a heightened environmental focus.
Port protection – cost-effective, sustainable solutions
Boskalis designs, constructs and maintains breakwaters and revetments to protect your port. This may involve seabed preparation and rock installation. Our expertise in quarry management, logistics and in-situ production of concrete elements, enables us to optimize the construction process to deliver an integrated, cost-effective sea defense. Through our subsidiary Boskalis Hirdes, we can also remove unexploded ordnance.
Port infrastructure – streamlining execution
Ensuring excellent connections with the hinterland requires a wide variety of port infrastructure solutions. We streamline execution by managing subcontractors, communicating with stakeholders, eliminating interfaces and/or acting as a specialist subcontractor. We have the expertise to create new land required for development and new infrastructure.
Our port development solutions
Our port protection solutions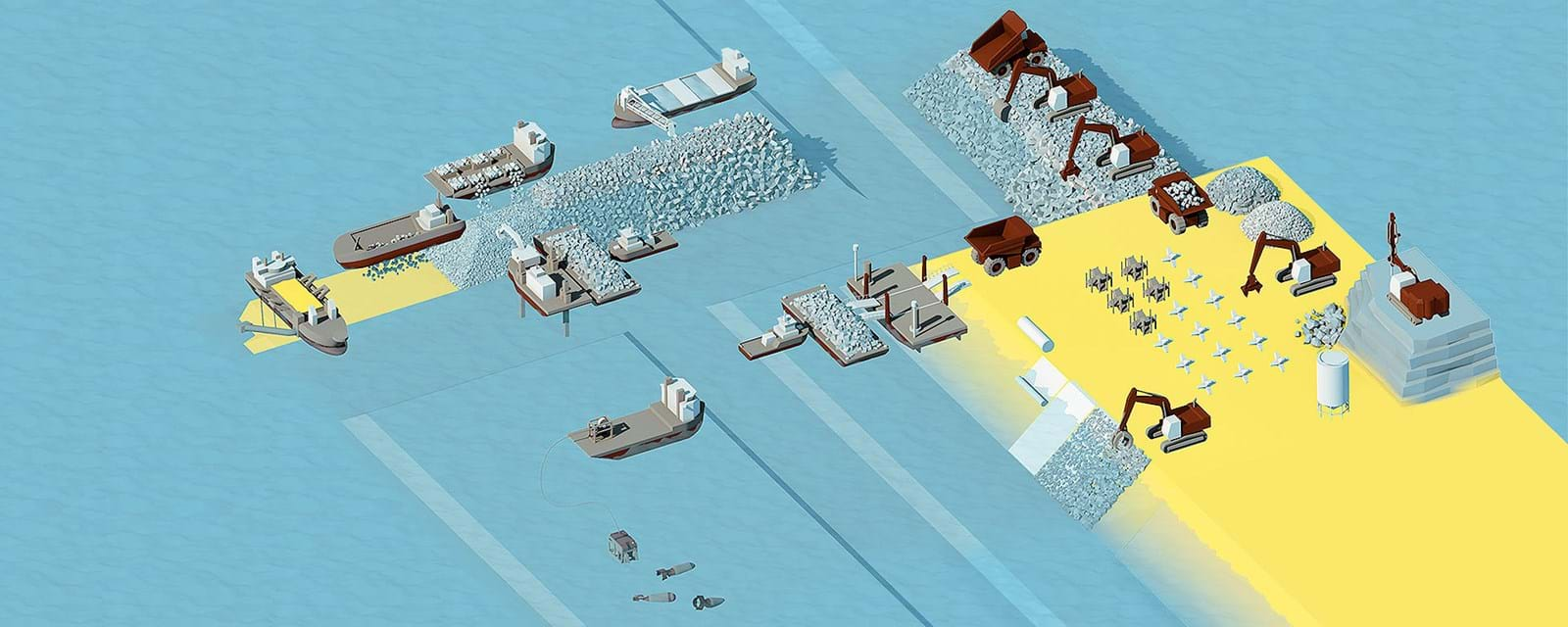 Our port infrastructure solutions